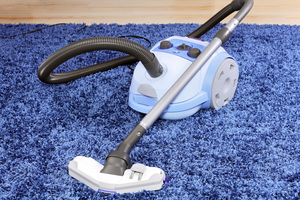 A former New Zealand woman who bashed her 8-year-old daughter to death with a vacuum cleaner pipe has been jailed in Australia for seven years.
The 28-year-old woman was sentenced in the Supreme Court in Cairns this afternoon after earlier pleading guilty to manslaughter.
The woman's 24-year-old Australian husband, who has also pleaded guilty to manslaughter, was sentenced to three years behind bars for turning a blind eye to the abuse.
"This would have been a prolonged death,'' Justice James Henry said during sentencing.
"All the more horrific that it was suffered by someone so young.''
Prosecutor Roger Griffith told the court the woman admitted repeatedly beating her daughter with the metal pipe in the two weeks leading to her death.
The girl, who was born in Tauranga, was found dead in a unit in Cairns on November 2011. Her body was almost entirely covered in bruises, and doctors concluded she died from blood loss caused by blunt force trauma.
Today, the court was told the mother beat the girl with end of the pipe after she refused to wash the dishes.
She had also bashed the child after the girl asked if she could return to New Zealand to live with her father.
Following another beating, the woman made the girl sit in her room with the lights off so her partner couldn't see the bruises she'd inflicted.
"If he found out or seen what I done I'd be out of the house,'' the mother told police.
In the days leading up to her death, the girl complained of dizziness and needed help getting to the toilet.
Mr Griffith told the court the woman had told police she thought her daughter was exaggerating her symptoms.
On November 28, 2011, the woman called an ambulance after finding the girl unresponsive in bed.
When ambulance staff asked the woman about the bruises on the child she said: ``I won't lie to you, some of them are from me''.
Mr Griffith said the stepfather stopped the mother from abusing the girl on a number of occasions. However, he admitted he could have done more.
"I could have done something,'' he said during an interview with police.
"The floggings have been going on for weeks. I've been trying to stop her. They mainly happen when I'm at work.''
Those in the packed public gallery sobbed throughout the court proceedings.
The pair can't be named in Australia for legal reasons.
- AAP