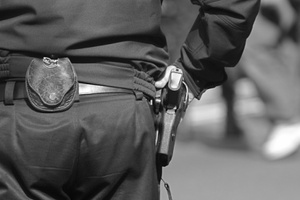 A Spanish police officer has been arrested after allegedly posing as a spy chief and trying to "recruit" women by asking them to undergo tests that included having sex with him.
The 56-year-old man, from Xativa, in the Valencia region, is accused of targeting single and divorced women and persuading them to perform sex acts on him, claiming they had to prove they were capable of doing anything in the line of duty.
He allegedly showed potential "recruits" an array of spy equipment he bought in a shop, fake guns and military training videos to convince them of his credentials. He also gave them fake tasks that included delivering their jewellery, gold and cash to him in "secret handovers". His victims never saw their goods again.
The officer, who has been identified by police only as Francisco H P, claimed to work for an international secret service and told his victims that if they passed the tests, they would be offered a monthly salary of €1900 ($3140) and worldwide travel.
Police believe he had been operating for at least a year and have identified 11 victims, but believe there may be more yet to come forward.
The women were told the training activities were "top secret" and any mention would breach national security. The man insisted their lives could be in danger if they spoke up.
The officer appeared in court facing charges of fraud, threats and attempted sexual abuse. In his defence he said he had done nothing illegal but was merely acting out a "fantasy" that many women liked.