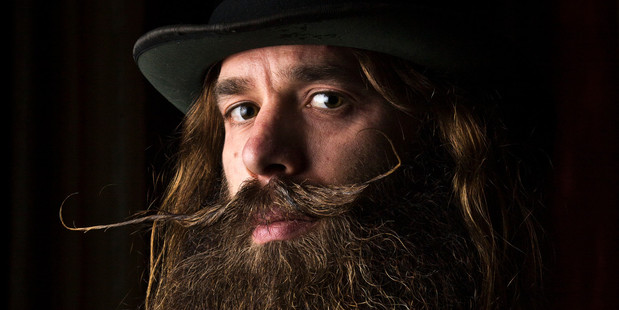 Hair today, gone to Germany tomorrow. Well, in November, anyway.
That's when 35-year-old Ygnacio Cervio will parade his impressive facial hair for the judges at the World Beard and Moustache Growing Championships near Stuttgart.
Of Argentinian origins, Mr Cervio has lived in New Zealand for 10 years and will fly the Kiwi flag at an event usually dominated by facial hair superpowers Germany and the US.
"I don't think I am going to win," Mr Cervio admitted. "There are some crazy guys with longer beards than mine, but it's not all about length, and I'm really taking care of it."
There was panic a few months back when Mr Cervio became convinced the beard he had not cut for over 2 years had stopped growing. He visited a hair clinic and was given a special lotion to rub into his facial rug, and has been happy with its progress since.
Dali, Fu Manchu and Musketeer are among the 20-odd categories to be judged.
Mr Cervio's beard will even be the subject of a BBC documentary, as the Sky Television controller has received an A$5000 ($5700) grant to document his story.
"I'm not doing it for the money, I was going there anyway," he insisted. "I know it's a little bit crazy but, I dunno, I just like it."