US is responding to a clear attack threat from militants, says military commander.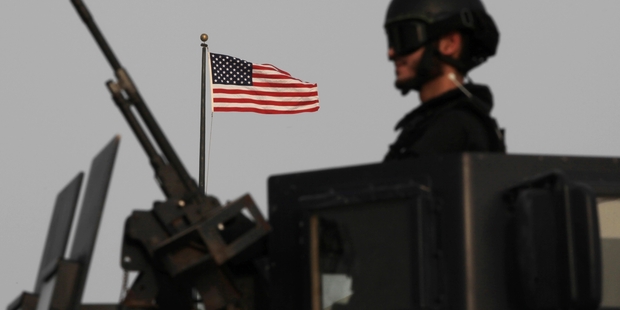 The alert that led to United States diplomatic missions being closed down on three continents yesterday is "one of the most specific and credible threats I've seen, perhaps since 9/11", Senator Mike McCaul, the House Homeland Security chairman, said.
Speaking to CBS's Face the Nation, McCaul said that the US was on a "high state of alert".
"I think the Administration's call to close these embassies ... was actually a very, very smart call - particularly in light of what happened in Benghazi, when warnings were not heeded in that case," he said.
The alert was the result of intercepts of al-Qaeda electronic communications in which Yemen, in particular, is believed to have been involved.
Although the "chatter" about a possible attack was not linked to any individual, the US authorities are said to have been tracking the activities of Ibrahim al-Asiri, an experienced bombmaker who has trained dozens of jihadists in the country on manufacturing explosive devices.
Yesterday America's top military commander, General Martin Dempsey, the chairman of the Joint Chiefs of Staff, said the diplomatic closures were prompted by a "more specific" terror threat from al-Qaeda than any encountered by officials in recent years, with intelligence showing a clear "intent ... to attack Western, not just US, interests".
His remarks came as ABC News quoted an unnamed US official as saying: "The part that is alarming is the confidence they showed while communicating and the air of certainty."
The second-in-command of al-Qaeda in the Arabian Peninsula (AQAP), Saeed al-Shihiri, a former Guantanamo Bay prisoner, died last month from injuries sustained in a US drone strike in Yemen last year and the group was reported to be seeking revenge. AQAP has been involved in a number of plots in recent years to strike at US and Western targets. Al-Asiri, a Saudi national, has been credited with being the producer of the bombs in most of them, including the device worn by the "Underwear Bomber", Umar Farouk Abdulmutallab.
The latest threat led to the temporary closure of US embassies and consulates across the Middle East and beyond. On Saturday the State Department also issued a global travel alert, warning citizens of the heightened threat of an attack while Britain, France and Germany also closed their facilities in the Yemeni capital, Sana'a.
Interpol issued its own alert on Sunday, asking member nations to exercise greater vigilance following a series of prison breaks in countries including Iraq, Libya and Pakistan. Interpol said that, with "suspected al-Qaeda involvement in several of the breakouts which led to the escape of hundreds of terrorists and other criminals", it was seeking the assistance of its members to work out if the prison breaks were "co-ordinated or linked". Yesterday the State Department said some diplomatic posts would remain closed at least until the end of this week.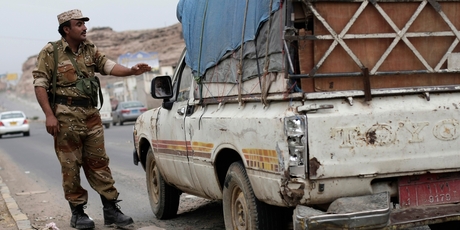 Diplomatic facilities will remain closed in Egypt, Jordan, Libya, Yemen, Saudi Arabia and Kuwait. The State Department announcement added closures of four African sites, in Madagascar, Burundi, Rwanda and Mauritius. The US has also decided to reopen some posts today, including those in Kabul and Baghdad.
Security forces closed roads, put up extra blast walls, and increased patrols around the posts.
In Yemen, heightened concern about the prospect of an attack was reflected in the closure of roads around the US and British missions in eastern Sana'a. The security presence around the Presidential Palace and the Saudi Embassy was also increased. Security was beefed up around the US Embassy building and the nearby Sheraton Hotel where US Marines stay.
Extra security also could be seen near US embassies in Bahrain, Iraq and Jordan.
In the Iraqi capital, Baghdad, troops set up new blast barriers last week to block several streets leading into the city's already heavily fortified Green Zone, home to the US Embassy and Iraqi government offices.
Peter King, a Republican member of the House Homeland Security Committee, denied that the threat was hyped up to detract from revelations surrounding the NSA whistleblower Edward Snowden. "It's absolutely crazy to say there's any conspiracy here. Just from seeing the intelligence, the Government would have been totally negligent to not take the actions taken."
Congressman Adam Schiff, a House Intelligence Committee member, said the "breadth" of the closures suggests US authorities are concerned about a potential repeat of last year's Benghazi attack.
"It sets a precedent," said Shadi Hamid, an analyst with the Brookings Doha Centre. "What happens if you keep on getting credible threats?"
The closures came with a call for Americans abroad to take extra precautions throughout August, particularly when using planes, trains and boats, though some veteran expatriates shrugged off the warnings.
In Amman, San Francisco native Wendy LeBlanc, an education consultant, said she was not changing her routine. "Right now, the biggest threat here is a stray bullet from celebratory gunfire," she said, referring to the custom in parts of the Arab world to shoot in the air to mark important occasions.
US missions in the Middle East
Closed until this weekend:
Abu Dhabi, United Arab Emirates; Dubai, United Arab Emirates; Amman, Jordan; Cairo, Egypt; Riyadh, Saudi Arabia; Dhahran, Saudi Arabia; Jeddah, Saudi Arabia; Doha, Qatar; Kuwait City, Kuwait; Manama, Bahrain; Muscat, Oman; Sana'a, Yemen; Tripoli, Libya; Antananarivo, Madagascar; Bujumbura, Burundi; Djibouti, Republic of Djibouti; Khartoum, Sudan; Kigali, Rwanda and Port Louis, Mauritius.
Closed yesterday, open today:
Dhaka, Bangladesh; Algiers, Algeria; Nouakchott, Mauritania; Baghdad, Iraq; Basra, Iraq; Erbil, Iraq; Kabul, Afghanistan; Herat, Afghanistan and Mazar-i-Sharif, Afghanistan
- Independent, AP