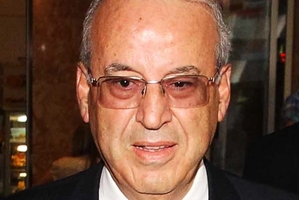 The New South Wales Independent Commission Against Corruption has recommended charges involving fraud and corruption be laid against two former state Labor ministers in a finding that holds both risk and opportunity for Prime Minister Kevin Rudd.
Allegations against one-time Labor kingmaker Eddie Obeid and former Mines Minister Ian Macdonald have been referred to the Director of Public Prosecutions and the NSW Crime Commission.
The findings of the ICAC's marathon inquiry will also be handed to the Tax Office and the Australian Securities and Investments Commission.
Commissioner David Ipp will further refer allegations involving some of the state's richest and most influential businessmen to the public prosecutor.
The inquiry, climaxing decades of alleged corruption within NSW Labor and its powerful right faction, has been a weeping sore for the federal Government.
Allegations against Obeid and Macdonald added to fury directed at former Prime Minister Julia Gillard and concerns about the rising tide of asylum seekers, all but guaranteeing an electoral massacre potentially sufficient by itself to catapult Opposition leader Tony Abbott to power.
But while the stain remains, Rudd has been fast to turn it to his advantage through public condemnation and a scouring of the stables. He has already launched a 30-day takeover of the NSW Labor branch to implement reforms based on a zero-tolerance approach to corruption, demanding the immediate expulsion of any MP found to have acted corruptly and banning property developers from office.
Labor stocks in both NSW generally and western Sydney specifically have since improved, further assisted by his new hard line on asylum seekers.
"I've been disgusted by what I have seen in ICAC hearings so far and my view is anyone who is responsible for corruption or illegal behaviour should face the full force of the law," Rudd said yesterday.
The potential penalties facing Obeid, his son Moses, Macdonald and multimillionaire businessmen Travers Duncan, John McGuigan, John Kinghorn, Richard Poole and John Atkinson could involve long jail terms. Funds could also be frozen during future investigations.
The most serious of the charges involve alleged fraud by Obeid and Macdonald in the granting of a mining licence in the Bylong Valley, north of Sydney, involving a consortium operating as Cascade Coal.
The key Cascade players were mining magnate Johnson, managing director McGuigan, Kinghorn, Sydney investor Poole, and lawyer Atkinson. The ICAC found Obeid and Macdonald, both of whom have been expelled from the Labor Party, acted corruptly.
It is alleged that after the Obeid family bought the Bylong property, Macdonald launched a corrupt tender process that garnered the family and associates tens of millions of dollars in profits through the licensing of the Mt Penny mine.
Described as "corruption on a scale probably unexceeded since the days of the Rum Corps"- referring to the infamous military thugs of the early penal colony - the family allegedly urged friends to buy land in the valley and hid behind a maze of corporate structures.
In a separate inquiry, the ICAC found that Macdonald had improperly used his influence to further the interests of Sydney businessman Ron Medich, at present facing a murder change, and a former boxer, Lucky Gattellari.
Medich and Gattellari were also found to have acted corruptly, allegedly bribing Macdonald with the services of a prostitute called Tiffanie.
And Moses Obeid has been separately referred to the public prosecutor for allegedly bribing former state Treasurer Eric Roozendaal with a discounted car, although no finding was made against Roozendaal.
Obeid and Macdonald have denied wrongdoing.