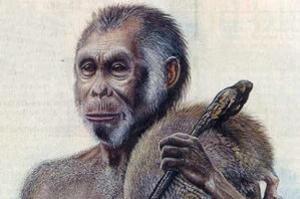 A New Zealand-born archaeologist involved in the discovery of a new species of people, known as "hobbits'', has died.
Professor Mike Morwood, most recently of the University of Wollongong in Australia, was one of the archaeologists who discovered the bones of a member of a race of tiny people, Homo floresiensis (Flores Hobbit), considered one of the greatest human fossil discoveries of all time.
The Australian Science Media Centre said Professor Morwood had died after a long battle with cancer.
Professor Morwood completed his MA in archaeology at the University of Auckland in 1973 before departing for Australia, where he had a long and distinguished career as an archaeologist, topped off by the the Flores Hobbit discovery.
He and other archaeologists excavated the skeletal remains of the little humans, thought to be 18,000 years old, from a cave on the remote Indonesian island of Flores.
Professor Alistair Paterson, head of the school of social science at the University of Western Australia, said Professor Morwood was an "exceptional archaeologist and researcher, a generous expert in rock art, human evolution, and Australian archaeology''.
"In the areas he chose to focus he was inevitably a game changer, one of a rare group of Australian researchers who made an extraordinary contribution to their field. He will be missed at the University of Western Australia, where he made contributions to rock art and Kimberley archaeology in particular.''
Professor Peter Veth, the Kimberley Foundation Ian Potter chairman in rock art, said he produced radical and new ways of knowing about archaeology.
"Mike Morwood placed Australian rock art in archaeological and cultural contexts via new and theoretically inspired ways - as few others have. He was consummate scholar; a brilliant thinker.''
- APNZ