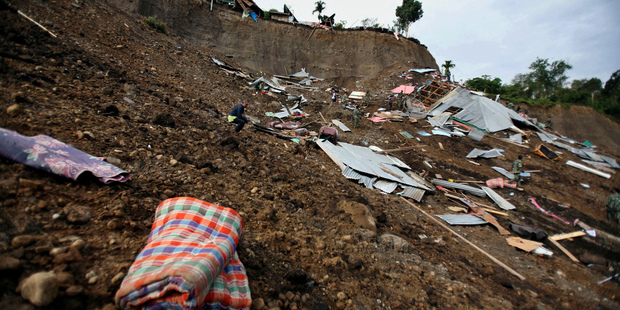 A government official in Nepal says five people have died and five more are missing after continuous rain caused landslides in the mountainous country.
Separate landslides in Myagdi and Palpa districts in western Nepal caused five deaths Monday.
Home Ministry official Ram Hari Sharma said five more people are missing since a landslide swept away a house in Marbu village east of the capital, Katmandu. The five feared dead are members of the same family.
Landslides are common in the Himalayan country during the annual monsoon that lasts from June until September.
- AP