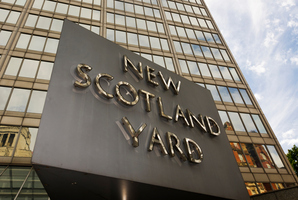 Scotland Yard has admitted undercover police stole the identities of at least 43 dead children, but the force refused to tell the youngsters' families for fear of putting officers' lives at risk.
Sir Bernard Hogan-Howe, the Metropolitan Police Commissioner, issued an apology for the "shock and offence" caused by the controversial tactic.
However, he said it was essential to protect the identities of covert officers forever so they were not put at danger of reprisal attacks by the extremists they had infiltrated. "We do not intend to confirm or deny to any family that the identity has been used," he said.
Undercover police from the Met's Special Demonstration Squad (SDS) assumed the identities of at least 42 dead children born between about 1940 and 1975, a report found.
The unit no longer considered the tactic necessary by the mid-1990s, but an officer from a second Scotland Yard covert squad, the National Public Order Intelligence Unit, used it as recently as 2003. A further 19 false identities used by SDS members might have been derived from dead children, the inquiry said.