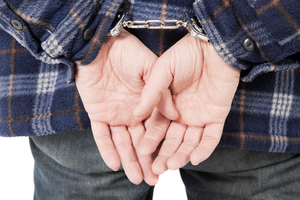 A New Zealand paedophile who lured girls into his English home by offering to teach them about wildlife has been caught after a school dinner lady overheard one of his victims talking about the abuse.
Martin Thomas, 63, has been jailed for 19 years for the rape and sexual abuse of five girls aged as young as six, the Daily Mail reports.
A judge told him: "The level of depravity was exceptional and was your willingness to disregard the risk of detection."
The married, retired trawlerman is originally from New Zealand but has been living in Brixham, South Devon.
He was caught after a dinner lady overheard a six-year-old girl talking about male genitalia and suspected something was wrong, the paper says.
A police investigation was launched and found Thomas had been preying on local girls aged six to 10 for almost a decade.
Some victims only came forward after learning of Thomas' arrest in a local paper.
He denied a series of sexual offences but was found guilty of raping three girls, and indecency offences against two others, the Mail reported.
He was jailed for 19 years with a six-year extended licence by Judge Francis Gilbert, QC, at Exeter Crown Court.
The judge told him: "The victims ... were allowed to go to your house because you were trusted by their parents.
"When the opportunity arose you abused them. At the time they did not realise what was happening and they were unable to prevent you committing these offences.
"They know now what you did and the level of distress and pain they showed when reliving their experience was very apparent for all to see."
The five girls gave evidence via videolink or behind screens during a week-long trial.
The Mail reported that all the victims recounted similar stories of abuse and all remembered Thomas by his distinctive accent, which they thought to be Australian, even though he actually came from New Zealand.
- APNZ