£200 million collection behind decision to negotiate divorce settlement without lawyers.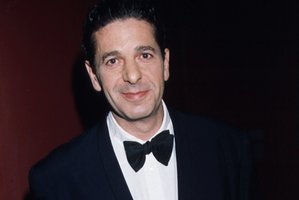 Charles Saatchi has dispensed with lawyers and is to negotiate his own divorce with Nigella Lawson in a battle to keep intact his contemporary art collection.
Some of the artwork is on public display at his eponymous gallery in central London while hundreds of pieces remain in storage.Their value is unclear. Mr Saatchi has bought and sold several major works over the past decade, but he valued it at £200 million ($385 million) in 2003, the year he married the celebrity chef.
Mr Saatchi, 70, had hoped to leave a large part of his collection - described by the gallery as the "greatest contemporary art collection in private hands" - to the nation, but talks with the Arts Council and other institutions stalled more than a year ago, meaning the works remain in his ownership.
Divorce lawyers have said the artworks will be included in negotiations over the settlement. The couple split in acrimonious circumstances last month after Mr Saatchi was photographed clutching Lawson's throat.
Mr Saatchi announced he was divorcing his 53-year-old wife through a tabloid newspaper, citing her refusal to issue a statement supporting him as one reason.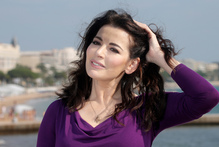 Although Lawson has a personal fortune estimated to be in the region of £20 million, she is entitled under English marital law to a large share of her husband's estate after 10 years of marriage.
Sources said Mr Saatchi is negotiating directly with Baroness Shackleton, a leading divorce lawyer who has been hired by his wife.
Lady Shackleton, who is Lawson's cousin, advised the Prince of Wales in his divorce and represented Sir Paul McCartney. She famously had a jug of water thrown over her by Heather Mills at the end of the former Beatle's arduous legal battle.
One legal source said: "Charles is acting for himself. He doesn't like the lawyers he has had in the past and has chosen to go it alone. It is not uncommon for high-powered businessmen who are control freaks to think they can negotiate divorces themselves.
"Fiona likes doing deals. This just means the deal is being brokered between Fiona and Charles."
The source suggested a settlement was being arranged quickly and behind closed doors, without the need for a lengthy divorce case that could cost several million pounds in legal fees alone.
Another legal source said: "Fiona Shackleton is going to look at what art he owns. It will be added into the matrimonial pot in the normal way. Just because it hangs in a gallery makes no difference."
Mr Saatchi has made large profits on works by Damien Hirst and other artists. But he has held on to seminal pieces including Tracey Emin's My Bed, one of the best-known works by a contemporary British artist.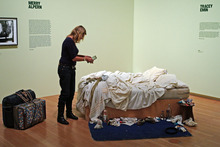 The Saatchi Gallery is one of Britain's most visited tourist attractions. One source said Mr Saatchi had told friends that he planned to leave Lawson his art when he died. The source said: "... he wanted the art to go to Nigella so she could sell it and do what she wanted with the money. But that was in happier times."