Change of Prime Minister in Australia spells an end to Gillard's political career and a boost for Govt's election chances.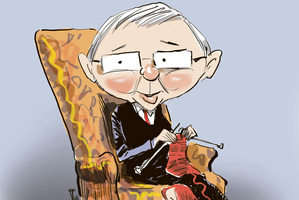 Australia wakes this morning to a new Prime Minister and a dramatic change in the political landscape that could breathe new life into the ailing Labor Government.
Former Prime Minister Kevin Rudd last night ousted the nation's first female leader, defeating Julia Gillard by 57 votes to 45 in a special caucus meeting called as Parliament prepares to rise for the final time before the election.
Gillard's defeat also ended her political career. In line with the conditions she set down when she called the leadership spill late yesterday, Gillard will quit her safe Melbourne seat of Lalor, ending any doubts of who runs the party.
Her fate was sealed as MPs swung to the view that under her leadership the Government was doomed, underscored by the last-minute defection of a key backer, Workplace Relations Minister Bill Shorten.
Shortly before the vote Shorten said he now believed Labor had the best chance of surviving with Rudd in charge, a dramatic u-turn that added huge weight to the growing avalanche against Gillard.
Rudd said his overriding priority was to ensure Opposition Leader Tony Abbott did not win power, and promised he would not seek revenge against Gillard supporters.
"The truth is if we're all being perfectly honest right now is that we are on course for a catastrophic defeat unless there is change.
"So today I'm saying to you, the people of Australia, I'm seeking to respond to your call that I've heard from so many of you to do what I can to prevent Mr Abbott from becoming Prime Minister ...
"Every effort ... will be dedicated to uniting the Australian Labor party - no retributions, no paybacks ... It's pointless. It's old politics."
But the outcome for the Government remains uncertain.
If polls are correct, Rudd's victory will restore a large body of Labor support - possibly not large enough to win, but sufficient to hold losses to a level allowing it to remain effective in Opposition and to rebuild. But there are doubts that Rudd's popular lead over Gillard will actually translate to votes for Labor, and fears the Government will still suffer devastating losses in Queensland and New South Wales.
There are further potential complications. The two NSW independents who underwrote the Government, Rod Oakeshott and Tony Windsor, yesterday announced they would not stand for re-election for family and health reasons.
Both have said they would not necessarily support Labor if Rudd ejected Gillard, endangering the Government if Abbott tests Parliament with a vote of no confidence.
"If Labor can't get their mess together, there may be a scenario where the second placegetter, a bloke called Tony Abbott, would in fact receive my vote," Windsor said.
Queensland independent Bob Katter said he would support Rudd. But Climate Change Minister Greg Combet, rockstar turned politician Peter Garrett and Craig Emerson have quit.
"It is now important that Mr Rudd has a clear opportunity to argue Labor's case and to appoint his own team to take up the fight to Tony Abbott," Combet said last night.
Treasurer Wayne Swan, who has been a fierce critic of Rudd, has confirmed he will recontest his Queensland seat of Lilley.
The Opposition has already prepared a campaign targeting the bitter exchanges between rival camps during Labor's internal agonies, and the condemnation of Rudd's abilities and personality by senior Gillard supporters.
Gillard's departure could further raise constitutional issues, even if she tells Governor-General Quentin Bryce she is resigning her commission and Rudd should be confirmed as Prime Minister.
Bryce might require evidence that Rudd has enough support to form an effective Government. If that could not be shown, she could require an early election - an option Rudd may decide to take anyway.
New Zealand Prime Minister John Key last night congratulated Rudd on his elevation and acknowledged Gillard's "commitment to the transtasman relationship".
"I enjoyed a close working relationship with Kevin Rudd in his past roles as Prime Minister and Foreign Minister and I look forward to that continuing."