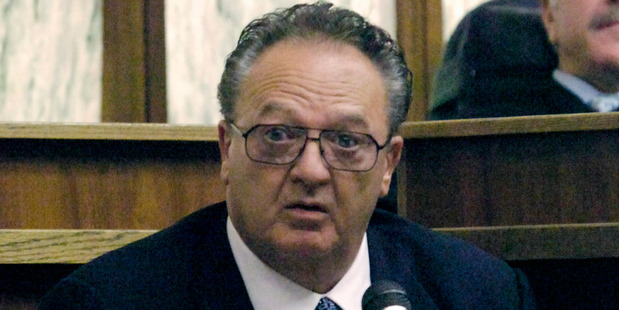 A packed courtroom in Boston listened in rapt silence as a former hitman for the Winter Hill Gang testified against his former underworld boss, James "Whitey" Bulger.
John Martorano has confessed to 20 murders during the period that the gang, under Bulger, ran serial criminal enterprises in Boston from 1972 to 2000, extracting protection money from businessmen, drug dealers and bookmakers and allegedly eliminating those who threatened it or stood in its way.
The star prosecution witness served only 12 years in prison after striking deals to testify against Bulger, 83. Bulger was arrested in 2011.
Martorano, who was released from prison in 2007, has previously said he decided to co-operate with the FBI after discovering that Bulger had been an informant for some of the time that he led the feared gang.
On the stand, he spoke of his disappointment on discovering the defendant as well his former top lieutenant, Stephen "the Rifleman" Flemmi, had been turned.
"After I found out they were informants, it sort of broke my heart. They broke all trust that we had, all loyalty."
He said that before then they had been "my partners in crime, my best friends, my children's godfathers".
While prosecutors are relying on testimony of Martorano and other men who once worked for Bulger, the defence will argue that, as former crooks themselves, they are unreliable witnesses.
- Independent