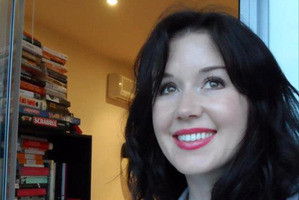 Convicted rapist Adrian Ernest Bayley was on parole when he raped and murdered Melbourne woman Jill Meagher.
Bayley's plea hearing in the Victorian Supreme Court yesterday heard that he had twice been jailed for rape and was still on parole when he raped and killed Meagher in a laneway in Melbourne.
Bayley, of Coburg, has pleaded guilty to raping and murdering the 29-year-old on September 22 last year.
Crown Prosecutor Gavin Silbert, SC, said Bayley was jailed for five years with a non-parole period of three years in 1991 over six charges including rape and attempted rape relating to three different victims.
He was released on parole after three years before being jailed again in 2002, Silbert said.
Silbert said Bayley, 41, was jailed that time for 11 years, with a non-parole period of eight years, on 16 counts of rape against five victims.
Bayley's lawyer Saul Holt, SC, said the Crown submission that Bayley should be jailed for life with no parole was not appropriate because the case was not "on that level of severity".
Bayley admitted he lied in a sexual rehabilitation programme while serving a prison term in order to get parole, psychologist Professor James Ogloff told the court.
The court heard Bayley admitted to Ogloff that he typically blamed his victims for his crimes and lashed out physically whenever confronted or challenged.
Ogloff diagnosed Bayley with borderline personality disorder during a psychological examination in May.
He described Bayley as a violent sexual predator, who fantasised about assuming a position of power and control over his victims.
Meagher's husband, Tom, told the court in a victim impact statement that he had become half a person since he lost his wife to a grotesque and soulless human being.
He said he was constantly haunted by visions of what happened to his wife in the laneway just metres from their Brunswick home.
Meagher said his future had been taken away and replaced with a life of fear, insomnia and anger.
"What was stolen from me ... was love, my best friend and my entire world."
- AAP