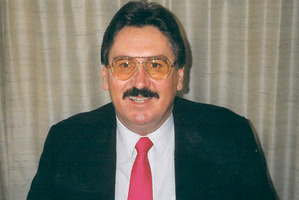 A New Zealand man accused of murdering his wife in Canada does not have a lawyer just a day before a new trial date is due to be set.
Former Napier city councillor Peter Beckett, 56, was due to stand trial at Salmon Arm Provincial Court last month for the murder of Laura Letts-Beckett, 50, who he allegedly pushed off a boat in 2010.
But the hearing was set aside after Beckett's lawyer was dropped from the case.
A Salmon Arm Provincial Court spokeswoman said a new trial date would be set when Beckett appeared by video-link from custody tomorrow.
However, he had not yet appointed a new lawyer, which meant there could be further delays to the already protracted case.
"So we'll see what happens tomorrow."
The court spokeswoman said the trial date would likely be set for as soon as possible.
"He's in custody, so I don't think it will be too far down the road - but it would be when we had the court time and, if he has another lawyer, if the other lawyer is available."
Beckett has elected to be tried by judge alone.
The case has dragged on for almost two years since he was arrested in August 2011 following a year-long investigation into his wife's death.
Mrs Letts-Beckett was originally thought to have drowned in a lake when she fell from a boat because she was not wearing a life jacket and could not swim.
However, police announced in June last year that they were treating her death as a homicide and Beckett was charged with first-degree murder.
A further investigation resulted in additional charges of counselling to commit murder, with Beckett's alleged targets including his wife's parents, a policeman who investigated his case and a lawyer, local media reported.
Beckett was a Napier city councillor from 1998 to 2001, and ran a tourism business.
- APNZ