Corruption allegations against Tory MP follow undercover sting.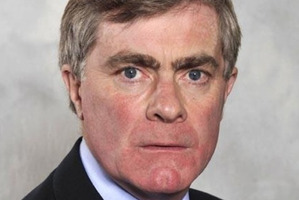 A British MP who quit as Tory Whip amid sleaze allegations has been accused of tabling parliamentary questions about Fiji on behalf of a lobbying firm that was paying him thousands of dollars.
Conservative MP Patrick Mercer announced yesterday he resigned the Whip to "save my party embarrassment", that he would quit the parliament at the general election, and had referred himself to the Parliamentary Commissioner for Standards.
Mercer said he was taking legal advice about the allegations against him after being caught in a sting operation by the Daily Telegraph and the BBC's Panorama programme.
According to details now published by the newspaper, he was recruited by undercover reporters posing as lobbyists representing businesses seeking to end Fiji's suspension from the Commonwealth and signed a £2000 ($3823) per month contract. Fiji was suspended in 2009 over human rights concerns and a lack of democracy.
It is alleged that after being paid £4000, he tabled five parliamentary questions that had been drafted by the bogus lobbyists, as well as a parliamentary motion. Parliamentary records show he asked questions this month about Fiji's suspension from the Commonwealth, and UK investment in its public transport.
In March he put down an Early Day Motion - a parliamentary device used to draw attention to issues - saying there was "no justification for Fiji's continued suspension from the Commonwealth".
Panorama released a clip appearing to show Mercer telling the undercover reporter: "I do not charge a great deal of money for these things. I would normally come out at £500 per half day, so £1000 a day."
Details of the allegations emerged hours after Mercer dramatically announced he would quit parliament in 2015.
"Panorama are planning to broadcast a programme alleging that I have broken parliamentary rules.
"I am taking legal advice about these allegations - and I have referred myself to the Parliamentary Commissioner for Standards.
A Tory spokesman said Prime Minister David Cameron thought the MP had "done the right thing".
- AAP