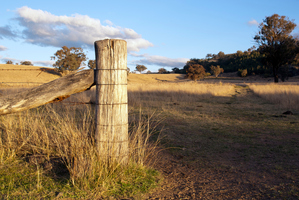 The long-suffering inhabitants of Bland in Australia are hoping to turn a negative into a positive by establishing links with Dull in Scotland and Boring in the US.
Bland Shire, in New South Wales, population 6000, encompasses farmland in the sprawling Riverina region of New South Wales.
It was named after William Bland, a colonial-era doctor who was anything but dull. Born in London, the obstetrician's son was transported as a convict to Van Diemen's Land in 1814 after killing a sailor in a duel in Bombay.
He was later pardoned, became a pillar of colonial life and went on to found the Australian Medical Association.
"I think over the years we've had our share of fun poked at us," said Tony Lord, a Bland Shire councillor.
"Wherever there's a deemed threat or a deemed negative, there's always an opportunity.
"I think that's where we need to think positively and look ahead at all the opportunities that may occur or that we can generate."
The village of Dull, in Perthshire, and Boring, in Oregon, have already paired up to draw in tourists and forge closer links between their communities.