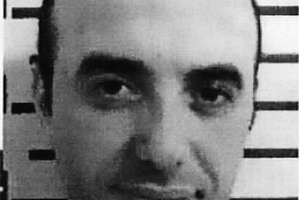 After six weeks on the run following a dramatic prison break, France's most wanted man has been captured by police in a hotel room outside Paris.
Redoine Faid, a famed 41-year-old career gangster, was arrested at a B&B in Pontault-Combault, about 20km east of the capital.
Police said he was with an accomplice and that weapons were seized at the scene.
French officials had warned that the fugitive was considered armed and "especially dangerous".
"He was extremely surprised when the door burst open," said Frederic Ploquin, a journalist who has met Faid on several occasions and has written books about him.
The fugitive, who was apparently wearing a wig and a false beard when he was captured, did not resist arrest.
Faid had evaded the police since blasting his way out of jail in Sequedin, near Lille, last month.
The lifestyle criminal, born to Algerian parents in the Paris suburb Creil in 1972, was already notorious before being jailed for robbing a security truck. In his latest stint in jail, he was awaiting trial for complicity in the murder of Aurelie Fouquet, a policewoman killed three years ago in a shooting.
He has co-authored two books about his delinquent youth and rise as a criminal in Paris' impoverished suburbs.