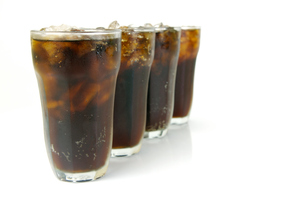 A British man with an obsessive thirst died after drinking three litres of cola a day, an inquest was told.
Paul Inman, 30, walked to the shops several times each day to buy the drink and also downed many glasses of water.
This caused his lungs to swell to four times their normal weight. The pressure restricted his breathing, and he died in his sleep, a pathologist said.
Mr Inman's excessive drinking was the result of his Asperger's syndrome - a form of autism.
He was found dead in his flat at Three Sisters Care Home in Haworth, West Yorkshire, by a care worker on March 10 last year.
As well as drinking huge amounts of cola, Mr Inman never stayed still. The inquest at Bradford heard he paced up and down continually and could wear out two pairs of trainers a week.
Pathologist Dr Deirdre Mckenna ruled out his death being caused by epilepsy or a heart attack and put it down to excessive drinking stemming from his Asperger's.
His mother Alison Inman told the coroner: "I've said all this time the cause of it was he drank excessively, absolutely excessively. He had done since he was ten years old. We used to say he had a self-destruct button."
Coroner Dr Dominic Bell recorded a verdict of natural causes.
Experts say consumption of cola is on the rise and warn drinking large quantities could lead to muscle problems, an irregular heartbeat and bone weakness.
- Daily Mail