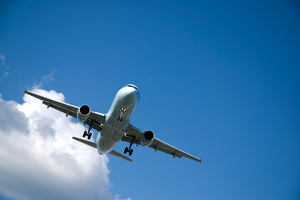 A New Zealand woman faces 10 years in prison after she allegedly flew into Australia with 8.5kg of methamphetamine in her luggage.
Bernadine Prince, 41, appeared before Darwin magistrate John Neill yesterday on two charges of importing a border-controlled drug, one of possession and one of supplying a commercial quantity of a prohibited drug, reported the Australian Associated Press.
The court was told Prince arrived in Darwin on Thursday last week on a flight from Cambodia via Singapore.
Customs officers found seven empty backpacks in her luggage containing a crystal substance in the padding, Australian Federal Police said.
The substance tested positive for methamphetamine, with an estimated weight of 8.5kg.
Prosecutors said police from Australia, New Zealand, Cambodia and Kenya were involved in the investigation.
Prince sat silently in the dock with her head bowed during yesterday's hearing, AAP said.
If found guilty, she faces a maximum penalty of 10 years' jail and a fine of up to A$340,000.
Prince was remanded for a hearing on August 5, with a bail hearing expected tomorrow.
- APNZ