'Black PR' firms offering to wipe scandalous stories from net thriving amid China's latest anti-corruption drive.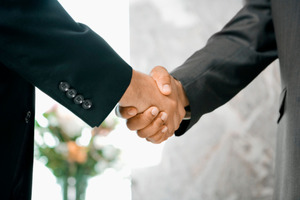 In the middle of the biggest anti-corruption campaign for years, crooked Chinese politicians are paying to vanish from sight, with all negative stories about them scrubbed from the internet.
"It does not matter how big or sensitive the story is, we can make it disappear," promised a manager at Yage Times, China's largest and most notorious "black" public relations firm.
Dozens of Chinese officials have been put under investigation in recent months, and Communist Party members at every level are worried. In particular, they fear the internet, where stories about corrupt officials often go viral, putting pressure on the Communist Party to launch a high-profile investigation.
In almost 42 per cent of this year's corruption cases, the public has provided a tip-off, often on the web, according to Zhang Shaolong, an official at the party's discipline unit.
As a result, the market for "black PR" is booming. A quick search showed at least 30 companies have sprung up to offer government officials, shady businessmen and scandal-hit celebrities the chance to wipe their slates clean.
"We recently helped the head of a police bureau in Jieyang, Guangdong, delete a set of stories from the web, but I cannot tell you exactly who it was," said a representative of one black PR firm that sells its services on Taobao, an online marketplace, under the title Geshigoufang.
"We can clean your name from blogs, forums, news websites, Weibo [China's version of Twitter], everything.
"It costs 13,000 yuan ($2621) to have a story deleted from the People's Daily website or from Xinhua."
The employee said: "We have had 313 clients in the last 30 days."
At another black PR firm, Origin of Brightness, a man who called himself manager Liu said "companies, individuals and government use this as a form of crisis management. It is a good idea to keep those negative stories deeply hidden".
At Yage Times, employees scour the internet for incriminating articles and then cold call the parties involved to ask if they require their services.
Deleting an article usually entails bribing either an editor at a website or a government official who can send a censorship demand.
Last July, Chinese police raided Yage Times and tried to shut it down, according to Caixin, one of China's most respected business magazines. Caixin said the previous year, Yage Times had made more than £4.5 million ($8.4 million) profit.