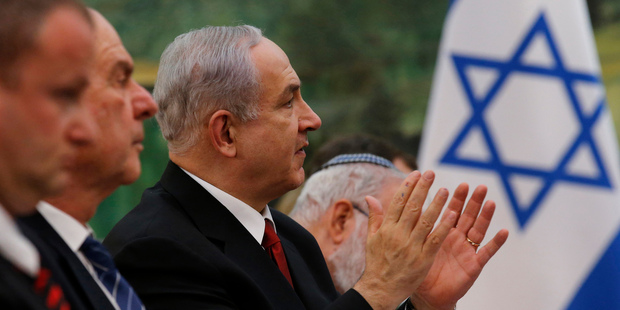 Israel Prime Minister Benjamin Netanyahu had a US$127,000 ($153,000) double bed installed on a plane to carry him and his wife Sara on their five-hour flight from Tel Aviv to London last month to attend Baroness Thatcher's funeral.
The disclosure was made at the weekend as more than 10,000 Israelis demonstrated against austerity measures.
Netanyahu's staff attempted to contain the scandal yesterday. A source close to him said: "The Prime Minister was not informed of the cost of installing the rest cabin. Once he learned of it he issued an immediate order to stop installing such cabins on all future European flights."
Netanyahu was also said not to have been informed of his £1700 ($3143) annual ice cream allowance, which was also scrapped when it made headlines in February.
The new Budget, which will go before the Cabinet this week, seeks to slash spending by 6.5 billion shekels ($2.1 billion) and increase the tax burden, even extending to a new levy on burial plots.