Details revealed about Australian-Israeli agent who died in prison.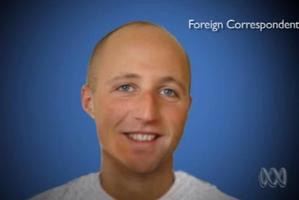 Ben Zygier, the former Mossad agent known as Prisoner X, who killed himself in Israel's highest-security jail, unwittingly botched a mission to recover the bodies of three Israeli servicemen from Lebanon - a move that led to the imprisonment of one of the Jewish state's prized security assets, it was claimed yesterday.
Israel has refused to speak about the case, which led Zygier, an Israeli-Australian spy, to hang himself in 2010 despite being under 24-hour surveillance at Ayalon Prison in Ramla. Various reports have suggested that, after being demoted from field operations to desk duties, the 34-year-old father-of-two tried to impress his bosses by turning a senior Hizbollah official. Instead, he was himself compromised and gave up the names of two of Israel's prized assets in Lebanon to the Shia militant group, after being duped by an operative.
One of the men he exposed, Ziad al-Homsi, has claimed in an interview with ABC television that he was asked by the Israelis to uncover the location of the bodies of three soldiers killed in the 1982 Lebanon war. "After one year of meeting with them, at the last meeting they informed me about the location of the corpses, exactly where they were," he said.
Mossad's plan had been for al-Homsi to arrange for the bodies of Yehuda Katz, Zvi Feldman and Zachary Baumel to be exhumed and then recovered. Before being able to reveal their location, al-Homsi was unmasked as a double-agent and sent to prison in Lebanon.
Zygier has been described as Israel's biggest traitor and his actions led to months of solitary confinement.
- Independent