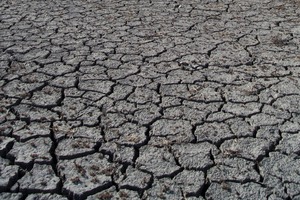 The tiny Outback town of Richmond, 400km east of Mt Isa in northwest Queensland, celebrated its annual fossil festival last week.
The town sits at the centre of what was 120 million years ago a vast inland sea, populated by marine life.
Yesterday, as hundreds of pastoralists gathered from as far away as Western Australia for a crisis summit, the Australian beef industry was hoping it would not become a fossil itself.
Hammered by drought, fire, oversupply and the high Australian dollar, northern cattle producers are now facing a potential rerun of the disastrous ban imposed on live cattle exports to Indonesian abattoirs two years ago after horrific footage of extreme cruelty played across the nation's TV screens.
The ban cost tens of millions of dollars and diverted hundreds of thousands of export beef cattle on to local markets, pushing down prices.
Subsequent fence-mending, new rules and the creation of a new exporter supply chain assurance system appeared to have eased the crisis and smoothed the path of the A$1 billion-a-year livestock export trade.
But this week ABC TV's 7.30 Report showed appalling new footage of cruelty to Australian cattle, this time in Egyptian abattoirs.
The footage, shot and supplied by an Egyptian vet, includes the brutal, repeated stabbing of a bull with a broken leg and a machine that tips cattle upside down to have their throats slit, then releases them to die.
The footage unleashed another barrage from animal rights activists, including renewed calls from the Greens for a total ban. Agriculture Minister Joe Ludwig said he was sickened by the footage but believed it was a one-off incident.
Egypt is investigating, and live cattle exporters have voluntarily suspended exports to the country.