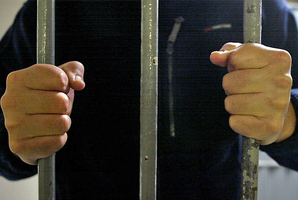 Britain's Deputy House of Commons Speaker and Conservative MP Nigel Evans has been released on bail after being arrested on suspicion of rape.
Evans, 55, is alleged to have raped one man and sexually assaulted another between July 2009 and March 2013. Both alleged victims are in their 20s.
Lancashire Police said: "A 55-year-old man from Pendleton in Lancashire, arrested on suspicion of rape and sexual assault has today been released on police bail until 19th June 2013."
It added the man was being questioned at a police station in the county.
It's understood that Prime Minister David Cameron has been made aware of the arrest.
Evans has been MP for the Lancashire constituency since 1992.
A popular figure at Westminster, in June 2010 he was elected as one of the three Commons deputy speakers.
Later that year, Evans came out as gay saying that he was "tired of living a lie".
Brian Binley, Tory MP for Northampton South and a friend of Evans, said: "I was just deeply disturbed and shocked.
"I've known him ever since I've been in parliament and I came in 2005. I consider him to be a very good friend. I know him to be caring, compassionate and in no way would he inflict himself violently on any other person.
"He is a good enough friend to have come up last Friday to a fundraiser my partner Sally and I were holding for Macmillan nurses and so I do know him well.
"I just hope and pray that this thing is cleared up sooner rather than later."
Michael Ranson, the chairman of the Ribble Valley Conservative Association, said people in the constituency were "completely shell-shocked" by the news.
"He is a very popular MP and a very good constituency MP. He's given assistance to a lot of his constituents over many years," he told Sky News.
"Everybody's completely shell-shocked."
Evans was a vice chairman of the Conservative Party from 1999 to 2001.
When Iain Duncan Smith became party leader in 2001, he was promoted to the shadow cabinet as shadow Welsh secretary - a post he held for two years.
When he came out, Evans told the Mail on Sunday that he been threatened with exposure by political opponents.
"I could not afford it to be used as leverage against me. I couldn't take the risk. I don't want any other MP to face that kind of nastiness again," he told the paper.
"I am sure there are other gay MPs who would like to be open about their sexuality but are fearful of the consequences."
-AAP