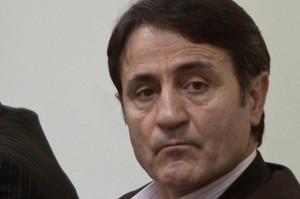 An EU-led court in Kosovo has found five men guilty of trafficking in human kidneys taken from patients duped into selling their organs.
The court found that as many as 30 illegal removals and transplants were carried out at the Medicus clinic in Pristina, which was owned by Lutfi Dervishi, a prominent and respected urologist in the Kosovan capital.
Dervishi, who always protested his innocence, was sentenced to eight years in jail and fined £8000 ($14,500) for his lead role in the international operation, and his son Arban received a seven-year sentence. The court handed down lesser punishments to the others found guilty, including three years for Sokol Hajdini, the clinic's chief anaesthetist.
Since 2011, the court has heard from 80 witnesses who provided testimony to the greed and ruthlessness of the gang.
Targeting the poor of Eastern Europe and Central Asia, the traffickers promised donor victims about £12,500 for a kidney that would be later sold on the black market for as much as £84,000.
Most of the harvested organs were sold to recipients in Israel, Canada, Poland and Germany. The court was told that the donors often went unpaid and were abandoned. Jonathan Ratel, the lead prosecutor in the case, said victims "were literally cast aside at the airport", adding "they were discarded as used material".