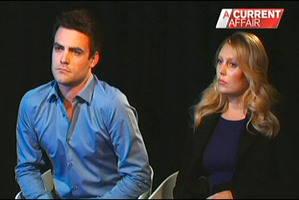 One of the Australian radio DJs linked to the suicide of a British nurse after a prank call says she will appear at an inquest to address any questions about her role in the tragedy.
DJ Mel Greig has been granted permission to appear as an individual at an inquest into nurse Jacinta Saldanha's death.
She issued a statement through her lawyers after it was reported a note left by Ms Saldanha reportedly blamed Greig and fellow 2Day FM host Michael Christian for her death.
The 46-year-old mother of two was found dead three days after taking a prank phone call from Greig and Christian at central London's King Edward VII's Hospital, where the Duchess of Cambridge was being treated for severe morning sickness in December.
Her death sparked a worldwide backlash against Greig and Christian.
Ms Saldanha's inquest was due to take place in London this week, but a spokeswoman from Westminster Coroner's Court on Monday confirmed it has been adjourned until September 12 and 13.
It was not yet known whether she will attend in person or give evidence via videolink.
"Ms Saldanha's suicide was a devastating tragedy and Ms Greig's thoughts have been with the family ever since," the statement said.
"Ms Greig fully understands their need for answers, which is why she has taken this step to appear as an individual at the inquest.
"She is determined to address any questions surrounding her role in these tragic events as part of the inquest.
"Ms Greig wants the family to know she will answer any questions the coroner or the family's lawyers may have at the inquest."
British newspaper The Sunday Times reported that one of three suicide notes left by Ms Saldanha blamed the DJs for her death.
"Please accept my apologies. I am truly sorry. Thank you for all your support. I hold the Radio Australians Mel Greig and Michael Christian responsible for this act. Please make them pay my mortgage. I am sorry," Ms Saldanha reportedly wrote.
A spokesman for Southern Cross Austereo said it would not be commenting while the coroner was considering the evidence.
Last month, Austereo was granted permission to appear at Ms Saldanha's full inquest. Lawyer Maya Sikand argued because of the network's "perceived involvement" with the nurse's death, it should be able to examine witnesses where appropriate.
Ms Sikand noted her client had apologised for any "unforeseen and totally unintended consequences of the call".
Greig had pretended to be the Queen, while Christian impersonated Prince Charles when they called the London hospital to enquire about Catherine's condition.
Ms Saldanha took the call and put them through to another nurse, who gave details about the duchess's condition.
- AAP