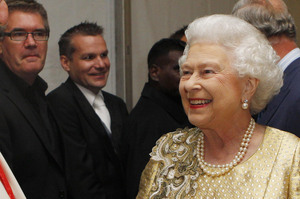 Three British men found guilty of possession of drugs in Dubai have each been sentenced to four years in prison.
Grant Cameron and Suneet Jeerh, both 25, and Karl Williams, 26, were jailed for possessing a quantity of a synthetic cannabis known as spice.
As a result the Queen faces being dragged into a human rights dispute as the President of the United Arab Emirates makes a state visit to the UK.
Sheikh Khalifa Bin Zayed al-Nahyan, one of the world's wealthiest monarchs, arrives at Windsor Castle tomorrow. But the diplomatic visit coincides with mounting anger over alleged diplomatic failures between Britain and Dubai in the aftermath of torture allegations by the three men who were arrested last July.
Suneet Jeehr's brother, Aneet, said: "Something is getting lost in translation at the highest level between Britain and Dubai. At the moment this country seems more caught up in its business relationships than worrying about the welfare of its people."
The mother of Cameron spoke of the "barbaric ordeal" that she said her son and friends have suffered while in police custody. They say they were beaten, threatened with guns and forced to sign documents in Arabic. Human rights organisations have taken up their case.
-Independent