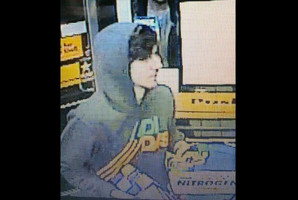 Hours after police released photographs of the Boston marathon bombing suspects, a 26-year-old Chinese entrepreneur pulled his Mercedes SUV over to the side of the road in suburban Boston to answer a text message.
The next 90 minutes were to be the most harrowing of his life, as he was taken hostage by Tamerlan and Dzhokhar Tsarnaev, the two brothers seeking to escape the dragnet that covered the whole city.
The carjacking victim, who asked to be referred to as "Danny", has spoken for the first time about his ordeal, revealing how the brothers discussed girls, whether anyone still listened to CDs, payments on the stolen car and driving to New York.
It was nearly 11pm, soon after Sean Collier, an MIT campus police officer, was shot in his car.
Hours earlier, officials had released images showing the brothers at the site of the bombings.
They had not been named when an old sedan stopped behind Danny's SUV and 26-year-old Tamerlan came up to the passenger window.
When Danny lowered the window, Tamerlan reached inside, unlocked the door and climbed in. He had a handgun and told Danny: "Don't be stupid."
He asked if he had heard about the bombings, and then said: "I did that. And I just killed a policeman in Cambridge."
Tamerlan told Danny to drive, and Dzhokhar, 19, followed in the sedan. Danny said they crossed the Charles River and pulled up on a side street where the brothers moved heavy objects from the sedan to the Mercedes.
When they began moving again, Tamerlan was driving, with Danny in the passenger seat and Dzhokhar behind him.
The car stopped again so that Dzhokhar could withdraw money from an ATM.
The carjack victim's chance to escape finally came when the brothers had to stop at a petrol station in Cambridge because the SUV was running low on fuel.
When Dzhokhar went inside to pay, Danny jumped out and ran to another petrol station.
Police arrived within minutes, and were soon on the tail of the suspects, who were tracked using Danny's iPhone and a satellite system in the SUV.
Tamerlan was killed soon afterwards and Dzhokhar was captured a day later.
- Independent