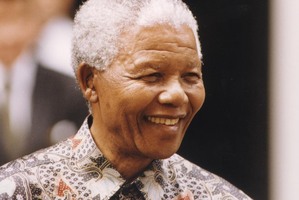 Nelson Mandela did not trust his own children with his financial legacy and placed the money in a fund to stop them fighting over it, say friends of the former South African president.
Mandela feared that his children might feel "entitled" because of what they endured during his 27 years in prison, but was adamant that they should carve out their own careers.
The disclosure came as two of Mandela's daughters began a bitter court battle with two of his oldest friends for control of a fund holding £1 million ($1.8 million). In 2005, Mandela placed the money in a trust with several "gatekeepers", who were empowered to disburse it to his children and grandchildren only if they fell on hard times.
"It was not meant as a general pot but for specific circumstances," said one friend. "He did not want them to be in need but he also wanted them to further their education and carve out their own careers."
Another friend said the Nobel Laureate had set up the trust to avoid family disputes.
"I think he was aware that members of his family might have been trying to get this, maybe they felt entitled," he said. The friend added: "No, he didn't trust them. He foresaw disputes over the money."
But two of Mandela's daughters, Makaziwe and Zenani, are now suing for control of the trust.
Their targets are two directors of the company that controls the trust: George Bizos, an 84-year-old lawyer and one of Mandela's oldest friends who defended him in the Rivonia Trial of 1963, and Tokyo Sexwale, 60, who was a fellow prisoner on Robben Island.
The daughters allege that both men have hijacked a trust intended for them. With the support of almost all of Mandela's grandchildren, they say that Bizos and Sexwale were improperly appointed as trustees and have refused to resign.
But Bizos says that he was appointed at Mandela's explicit instruction.
Mandela, 94, has been in hospital twice since December. He is no longer believed to be capable of mediating in the dispute.
- Telegraph Group Ltd