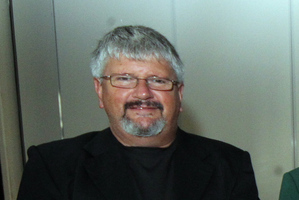 Kiwi documentary maker Rob Harley was one of the first journalists to get close to the Texas fertiliser plant after the explosion.
Harley, from Auckland, was in a hotel in Waco, 20km from West, when all hell broke loose.
He was filming a documentary about a Kiwi woman, Grace Dominguez, who escaped the clutches of Branch Davidian cult leader David Koresh, but lost her sister and other relatives in a fire that killed many of his followers in 1993.
Photos: Explosion at Texas fertiliser plant
"We felt a little tremor, it was like the power flickered when it does in a lightning storm at around the time it happened.
"I didn't have the TV on, my wife got hold of me and she said what was happening," he told the Herald.
"We grabbed a camera and headed north. We got passed by about 12 or 13 ambulances going the other way which I assume were the most seriously injured people."
Harley ended up at a sports field being used as an emergency zone.
"The EMT response was so quick that even though we were the first camera at the triage centre, the most seriously injured people they had recovered, many of them had already gone off to Waco Hospital."
People Harley spoke to were terrified of more blasts.
"Everybody's highly jittery after Boston.
"Most of the people were saying they didn't want to believe it was a terrorist incident. As a couple of people from the town observed, this is a fertiliser plant ... there are silos there that have grain dust in them, there's always the potential for one of those to blow up."
New Zealand Olympian Peter Snell, who is an Associate Professor at University of Texas Southwestern Medical Centre, said he was shocked by the tragedy about 120km from his home.
"The bombing for the Boston Marathon, that was awful on Monday, and now we have this fertiliser plant and it's not clear what's been going on here, whether or not that was some sabotage or what caused that."