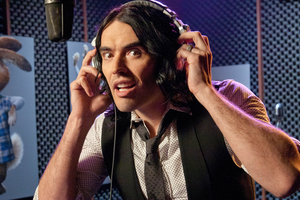 The Los Angeles Police Department last week dispatched a squad car to comic Russell Brand's home in the Hollywood Hills after a 911 caller claimed two armed men were approaching the house.
When the police arrived, only the housekeeper was at home. The call was a hoax and Brand was the latest target of "celebrity swatting", a craze sweeping Hollywood.
Swatting's name comes from the armed Swat teams that answer 911 calls about a violent crime in progress. The callers are skilled at the pretence, describing the gunmen, hostages and the wounded in lurid detail.
About 400 such incidents are reported each year in the United States, but they have gained greater prominence since pranksters turned their attention last year to LA's entertainment community.
California lawmakers are drafting legislation to combat the phenomenon, including forcing those convicted to pay for the cost of the response. A swatting of actor Ashton Kutcher cost about US$10,000 ($11,640) for 42 police officers, a helicopter and several fire trucks.