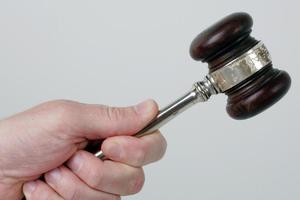 Screams of "Help me, oh God help me" nearly 40 years ago have haunted a man who ignored them.
The man and his wife have told a cold-case inquest into the deaths of two Sydney nurses in Queensland they saw two young women being manhandled by two men one night in September or October 1974. One screamed for help but the couple didn't stop because they were frightened, the Toowoomba inquest was told.
The bodies of Wendy Evans, 18, and Lorraine Wilson, 20, were found two years later.
Brian Britcher said he saw a green EJ Holden parked partway down the Toowoomba Range road. A blonde girl was being held around the neck by one man, while a dark-haired girl further down the road was being frogmarched towards the car by a second man.
Britcher said the dark-haired girl was screaming "Help me, oh God help me", but he kept driving because his wife and young daughter were in the car.
"Had I have stopped I might've been able to help, but I thought of my wife and my daughter," he told the court. "I've lived with that for [more than] 30 years."
He contacted police within two days of the incident. His wife said police told the couple to go home and forget about it because no one had been reported missing.
They contacted police again when the bodies were found in 1976, but no statement was taken. In 1987 police called them and they were shown photos of the two women.
- AAP