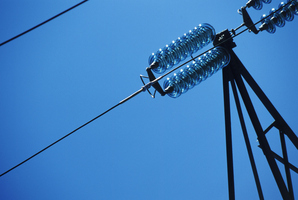 Thousands of homes remain without power and a man has serious head injuries after wild storms swept across southeast Queensland.
The storms, with winds up to 90km/h, hit the region on Sunday night, and there are warnings more storms could come today.
Energex crews are working to restore power to 15,000 properties that remain without power.
Energex says the storms brought down more than 300 power lines, and by 5.30am (AEST) on Monday, crews had restored power to 43,000 homes across the southeast.
The vast majority of those still offline are in the Logan City Council area. Properties in Brisbane and communities to the north and south are also affected.
Meanwhile, a runner remains in hospital after a falling tree branch hit him in the head in Brisbane on Sunday evening.
The man was unconscious when help arrived, and was taken to Princess Alexandra Hospital in a critical condition.
- AAP