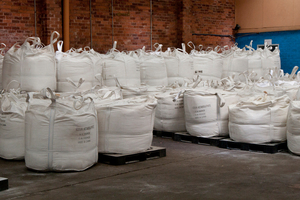 Australian police have stepped up their war on bikies and organised crime, yesterday raiding dozens of homes in Sydney and the New South Wales south coast seizing drugs, weapons and counterfeit money.
Among those targeted were senior members of the Hells Angels, Rebels and Comanchero outlaw motorcycle gangs, and Balkan and Asian crime groups involved in major drug trafficking and the illicit trade in firearms.
The raids were linked to the seizure last month of a record 585kg shipment of the drug ice imported from southern China, worth an estimated A$438 million ($546 million) on Australian streets.
"Today's result has been a tremendous hit to organised crime in NSW," Assistant Police Commissioner Bob Inkster said.
The raids were conducted by 350 heavily armed police, including squads from the Tactical Operations Unit, after a two-year investigation by Strike Force Alistair, set up by the state police and the NSW Crime Commission in 2011 to combat trafficking in guns, explosives and drugs.
The strike force, working with federal police and Customs, last month broke a drug syndicate dealing along the eastern seaboard, arresting key members allegedly involved in a conspiracy to import up to 400kg of amphetamines and heroin.
In a separate development, Customs officials announced yesterday the seizure of more than 30kg of precursor drugs imported in eight separate consignments from China, Hong Kong, Vietnam, Papua New Guinea and Singapore.
The Sydney raids follow last month's announcement by Prime Minister Julia Gillard detailing plans for tough new national powers based on America's Federal Bureau of Investigation to combat bikie gangs.
The proposals include an anti-gang taskforce and intelligence centre costing A$64 million to target gang members across the continent, provide intelligence on gangs to Australian and international crime agencies, a clampdown on "unexplained wealth", and nationwide consorting laws.
The accelerating campaign has been spurred by turf wars between bikie gangs on the east coast - including fears that tensions between the Hells Angels and Bandidos in Victoria could erupt into open warfare - and the soaring incidence of gunfire on the streets of major cities.
At least 30 people were expected to be charged after the raids, which netted a machine gun, pistols and shotguns, replica weapons, a hand grenade, explosives, drugs and up to A$500,000 of counterfeit currency.
"You will be surprised by some of the names that will come out," NSW Police Force Commissioner Andrew Scipione said.
Yesterday afternoon the president of the Hells Angels' Sydney chapter, Felix Lyle, appeared in court charged with offering to sell firearms, and supplying commercial quantities of amphetamine and cocaine.
Unconfirmed reports also named a number of other prominent crime figures, including the president of the Comancheros . Police said entire networks had been rolled up in the operation, effectively putting them out of business.