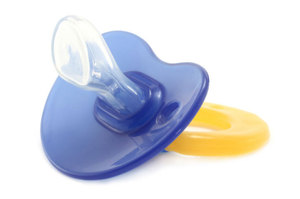 A hospital worker has been suspended at the scandal-hit Mid-Staffordshire NHS Foundation Trust after a baby was found with a dummy taped to his face.
Staffordshire Police confirmed officers were investigating a complaint about a staff member at Stafford Hospital, and were liaising with the baby's family and the National Health Service trust.
The 4-month-old boy was unharmed in the incident, which happened this month.
The incident is a severe embarrassment to the trust, coming 10 days before the launch of the report of a public inquiry into poor standards of care that went undetected for years.
Up to 1200 more patients died than would have been expected over a three-year period, in 2005-08, in one of the worst NHS scandals.
The £13 million ($25 million) inquiry, chaired by Robert Francis QC, is the biggest into healthcare and is expected to send shockwaves through the NHS.
The scandal was exposed in a 2009 report by the Healthcare Commission, and the trust has since improved its standards of care.
But Monitor, the foundation trust regulator, ruled this month that the trust was "clinically and financially unsustainable" after it was revealed it would need a subsidy of £73 million over the next five years to keep it afloat.
In a speech last November, Health Secretary Jeremy Hunt highlighted Mid-Staffordshire as an exemplar of the "crisis in care". He described what had happened on some wards as "a kind of normalisation of cruelty, where the unacceptable is legitimised and the callous becomes mundane".
Colin Ovington, director of nursing at the trust, said: "We have a zero-tolerance approach to poor patient care.
"We cannot emphasise strongly enough that this incident is exceptional and apologise again to the family. We want other hospitals to learn from this incident so that we can be sure that it does not happen to any other baby."
A Staffordshire Police spokesman said police were investigating a complaint concerning the treatment of a baby boy by a member of staff.
The Independent