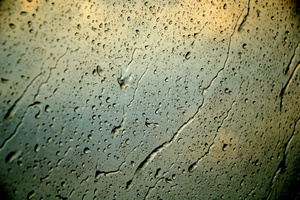 While firefighters yesterday continued to battle huge blazes in Victoria, floods swept through Queensland, shutting down roads, railways and airports as former cyclone Oswald inundated coastal regions.
At least 20 people were rescued from raging floodwaters, sandbags were being distributed in Brisbane, and police warned crocodiles were loose on the Bruce Highway in the state's north.
In yet another summer of dangerous and unpredictable weather, the Australia Day weekend was expected to see torrential rain moving south into New South Wales, raising the danger of further flooding for towns in its path.
Huge high tides tomorrow are also expected to threaten homes in low-lying areas.
Authorities yesterday began releasing 41,000 megalitres of water from the big Wivenhoe flood mitigation dam near Brisbane as a precaution.
Premier Campbell Newman said the release would be "orderly, considered and sensible".
"This is just to give extra security and peace of mind to people," he said.
But at a media conference Newman sidestepped questions seeking a guarantee there would not be a repeat of Brisbane's disastrous 2011 floods.
"We live on a floodplain in southeast Queensland and flooding events will occur. That's what I'm saying today."
Heavy rain, dumping as much as 400mm within 24 hours, came after Cyclone Oswald was downgraded to a tropical storm several days ago.
High winds and heavy seas joined downpours to spread chaos across Queensland that is expected to last for the weekend and move into NSW.
Boats were driven ashore in the Whitsundays on Thursday, and the Bureau of Meteorology said yesterday that severe conditions would follow increasing rain across northeastern NSW, continuing until early next week.
The state's north coast was bracing for downfalls of more than 400mm in the coming days.
Yesterday severe weather warnings were issued for large areas of southern Queensland, including Brisbane and northern NSW.
Flash flooding and rapidly rising rivers caught many unawares.
Early yesterday morning State Emergency Service teams pulled more than 20 people from floodwaters, including seven from inundated homes in Kabra, west of Rockhampton, and others from cars.
In Rockhampton, a 14-year-old boy was saved in a dramatic rescue from a creek.
Fireman Brett Williams, who took part in the rescue, told ABC radio the boy was lucky to be alive. "The current was so strong it just took him away," he said.
By yesterday afternoon the SES had received more than 150 calls for assistance, mainly from Rockhampton and Mackay.
In Rockhampton, a number of residents were forced to leave their homes by a rising tide of raw sewage.
Elsewhere, farms and small towns were isolated and Ingham, north of Townsville, was cut in half by flooding.
Authorities closed Gladstone Port - Queensland's largest commodity terminal and one of the world's biggest coal ports - Rockhampton airport was shut down, rail services were cut and more than 70 roads, including major highways, were covered in water.
Queensland's sugar cane harvest has also taken a hammering.
Meanwhile, firefighters in Victoria were yesterday battling to keep a fire near Aberfeldy contained as strong winds and high temperatures continued.
The fire has already burned more than 60,000ha. Firefighters were also combating a big outbreak near Mt Feathertop in the northeast, and numerous other fires.