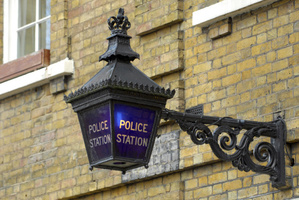 Scotland Yard has launched a full investigation into allegations that Conservative politicians were members of a paedophile ring which abused British children in care the 1980s.
Operation Fernbridge will centre on the alleged historic sexual abuse of children at Elm Guest House, in Rocks Lane, a suburban street in Barnes, southwest London.
Residents of a nearby care home run by Richmond Council claim they were sexually assaulted at the property by a network of prominent individuals, including Tory MPs.
The allegations are one of several lines of inquiry being considered by specialist detectives as a result of information supplied to them by Labour MP Tom Watson.
In a surprise intervention in the Commons in October, Watson - who alleged widespread phone hacking at the News of the World before police began a new inquiry - urged Scotland Yard to reopen the evidence file on Peter Righton, a former childcare consultant who was convicted of importing illegal homosexual pornography in 1992.
Saying that the file contained "clear intelligence of a widespread paedophile ring", Watson said at Prime Minister's Questions: "One of its members boasts of a link to a senior aide of a former Prime Minister, who says he could smuggle indecent images of children from abroad.
"The leads were not followed up, but if the files still exist, I want to ensure the Metropolitan Police secure the evidence, re-examine it, and investigate clear intelligence suggesting a powerful paedophile network linked to Parliament and No10."
In secret, five officers on the Met's child abuse investigation team began a scoping exercise, Operation Fairbank, to see if the MP's claims merited further inquiry.
Working in secret at Empress State Building in Earl's Court, London, they interviewed several adults who had contacted Watson with information until December, when police confirmed the existence of the inquiry.
Yesterday, Scotland Yard confirmed the scoping exercise had reached sufficient seriousness to pass "the threshold for a criminal investigation" and announced the creation of Operation Fernbridge.
It is being run by the Specialist Crimes and Operations Directorate, which is known for tackling complex crime and which investigated phone hacking and other illicit news-gathering tactics that had previously escaped serious scrutiny by the police.
- Independent