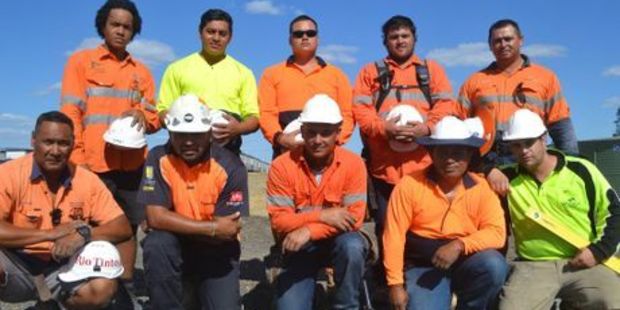 Queensland police are praising the efforts of nine New Zealand builders who lifted a ute off a seriously injured man after his vehicle rolled on the Warrego Highway on Sunday.
The contractors were travelling in a three-car convoy from Brisbane to Roma when they came across the crash scene about 10km east of Yuleba, about 10.30pm local time.
They were confronted by the 60-year-old man's frantic relatives who pleaded with them to help the man trapped under the ute.
"They were just in shock, I guess, and just panic mode because he had been under there for a while," contractor Matthew Hapeta said.
The ute had rolled back onto its wheels in a roadside ditch.
"We started quickly taking everything out of the tray. About six of us lifted it while one of our other mates pulled him out.
"We lifted it quite high, probably up to our chest.
"He had burn marks across his shoulder and chest from the muffler."
Mr Hapeta said the ute was not as heavy as he would have expected.
"We have never done that before."
They also used their high visibility gear and flashing phone lights to warn other highway motorists of the crash scene ahead.
"It was quite dark and vehicles could just come flying through."
They left the man in the hands of emergency services and continued on to Roma where they all started work yesterday constructing workers' accommodation.
Roma police shift supervisor Sergeant Greg Benfer said the men deserved recognition for their actions.
"It is a great act," Sergeant Benfer said.
"Otherwise I am certain it would have been a lot worse."
A Queensland Ambulance Service spokesman said the Central Queensland man was trapped for about 10 minutes.
He was taken to Roma Hospital before being flown by the Royal Flying Doctor Service to the Princess Alexandra Hospital in Brisbane to be treated for severe chest and other injuries.
Hospital staff yesterday confirmed the man was in a critical condition in the Intensive Care Unit.
His 15-year-old son, who was also in the vehicle, was taken to Roma Hospital with minor injuries.
Police are investigating the cause of the crash.