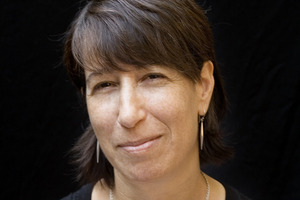 I'm gazing longingly into the depths of my fridge - not because I'm hoping to discover something to eat (I already know I'm going to starve today unless I go to the supermarket), but because I want to climb in.
I've got the aircon and the ceiling fan on - forget global warming - but I'm still overheated.
A few days ago, checking the weather around Australia, I was feeling quite smug. Every state capital city bar mine was struggling with temperatures in the high 30s or even, in a couple of cases, low 40s. Sydney, meanwhile, was a balmy 25C - perfect conditions for a dip in the ocean but not so hot as to stop you leading a normal life.
Now the joke's on me. As I write, the mercury has just hit 41C and it's forecast to reach 43C before the afternoon is out. Last time I was this hot, I was in the desert outside Abu Dhabi. But this is inner-city Sydney and the only camels are a pair of porcelain knick-knacks in a local antique store.
As for an oasis: well, that's how I ended up at the fridge.
Outside, it's as if a slow-motion button has been pushed. The few foolhardy souls in the near-deserted streets are walking almost gingerly, as if the pavement itself were on fire. A middle-aged man in a Hawaiian shirt is idling along on a bicycle. There's a woman wearing what looks like a tea towel on her head, but no matter, this isn't a day for fashion judgments.
Even the traffic is moving at a snail's pace, although there's no gridlock in sight. At a building site near my house, the entire workforce seems to be on an all-day smoko. I can't really blame them; no one's doing much work today, apart from, perhaps, icecream shops.
Back inside, my dog is panting like an over-hyped metronome. I wish I could unzip her thick black coat. She'd better off at Taronga Zoo, where the keepers have been hosing down their charges and feeding them frozen carrot puree and meat iceblocks.
The evening, according to forecasters, will be "hot and unpleasant" in Sydney, with temperatures hovering around 30C and no respite until midnight, when a cool change, they say, will come through. I say, bring it on.