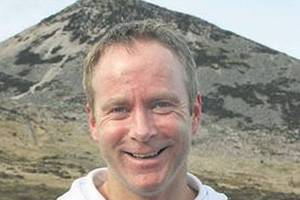 Irish record-breaking mountain climber and adventurer Ian McKeever was killed this week on Africa's highest mountain after being struck by lightning.
McKeever, 42, who was a well-known charity fundraiser, was leading an expedition - including his fiancee Anna O'Loughlin - to the summit of Mt Kilimanjaro in Tanzania, which was plagued by heavy rain.
A number of people received medical attention following the lightning strike but were not seriously injured.
McKeever was a leading member of the Kilimanjaro Achievers Team, a group of experienced climbers that lead groups to the top of the mountain, considered the easiest of the world's highest mountains to climb.
While climbing, McKeever had given followers a series of status reports on the expedition via his website.
His final posting, a day before his death, read: "Torrential rain all day.
Spirits remain good even if drying clothes is proving impossible. We pray for dryer weather tomorrow - the big day."
The adventurer formerly held the record for completing the seven highest peaks in the world in the fastest time - 32 days fewer than the previous record.
In 2009, he was part of a team that tried to row the South Atlantic Ocean in under 30 days, but the boat lost its rudder.