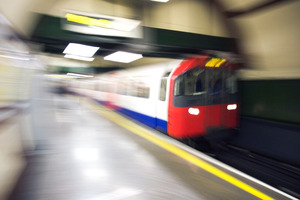 Where would Londoners be without the Tube?
"On time for work," might be the cynical answer.
Talking down London's creaking old underground train set remains a city-wide obsession but it's high time it got the recognition it deserves.
On January 9, it will be 150 years since the first journey on London Underground was made, on what is now the Metropolitan Line between Paddington and Farringdon in 1863.
In those days, London was suffocating under the weight of horse and pedestrian traffic as grey swathes of clerks and labourers trudged the endless streets.
Such was the novelty of that first underground journey that thousands of people queued for hours to take a ride and, as far as we know, all arrived on time. The line, which connected mainline stations at Paddington, King's Cross and Euston with the city, was a great success and soon 26,000 people a day were travelling on it.
One hundred and fifty years on and the Tube has passed its biggest test - the Olympics - with flying colours, is on track for another round of extensions and still manages 3.5 million journeys every day.
London Underground and the London Transport Museum have orchestrated a season of events to mark the anniversary: the most exciting of which is the return of steam to the Tube. Metropolitan Locomotive No1 - a distinguished old engine built in 1898 - will be pulling carriages on ceremonial journeys along the line at selected times throughout the year.
An exhibition at the London Transport Museum will display the poster art that has adorned the walls of the Underground for more than a century.
- Independent