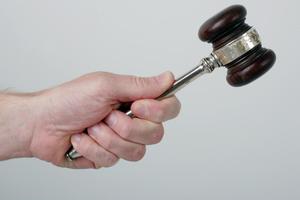 An Australian laundry owner who threatened to dissolve his workers in acid and taunted them about being raped has been fined A$50,000 ($63,000).
Kevin Andrews, 61, was convicted by a Melbourne court of bullying several workers physically and psychologically at his business between 2007 and 2009.
Andrews had repeatedly threatened his staff, saying he would burn them in acid or set dogs on them, and told them a rapist in the area was "waiting for them".
On one occasion Andrews asked an employee to bring his dogs to the laundry "and if an employee stuffed up they would be bitten by the dogs - that is, the employee would be locked up with the dogs in a shipping container".
Magistrate Hugh Radford, who described Andrews' behaviour as "disgusting and appalling", said the effects on staff were "harrowing and profound".
He also referred to an incident where Andrews told a woman she "should have been drowned at birth" and called another a "wog" and a "big fat bush pig". Andrews said all women were "dogs" and were "only good for one thing".
Andrews also yelled at staff, hit their desks with sticks or threw items at them.
The magistrate, who noted a fine was the only sentence he could impose, convicted Andrews and gave him just under the maximum A$53,715 penalty, with A$50,000 costs.
He said it was clear the employees "in many ways were financially trapped".
- Independent