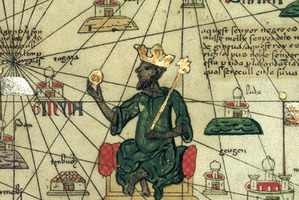 The richest person ever to walk the planet was not, as it turns out, an Astor, a Carnegie or even a Windsor.
Rather it was a fellow named Mansa Musa I, who, if you haven't heard of him, ruled what used to the vast Malian Empire from 1280 to 1337, a terrain now encompassing Mali and Ghana that was blessed with oodles of salt gold.
That you have to travel to Timbuktu and back seven centuries to find the man with the most wealth ever is only one of the surprises of a list of the top 25 richest people in the history of mankind, compiled and just released by the website celebritynetworth.com.
The authors drew it up by establishing the peak worth of each entrant during their lifetime (some guesswork here perhaps) and adjusting for inflation to find the equivalent in 2012 US dollars.
Today's super rich are mere tiddlers. Carlos Slim Helu, currently pegged by Forbes as the world's richest person, comes in only at 22 on this list with US$68 billion ($83 billion) to his name.
He is beaten by Bill Gates, the founder of Microsoft, who comes in at 12 because, at his richest, his fortune allegedly touched the equivalent of US$136 billion ($166 billion) in today's dollars.
In third and fourth place respectively are Andrew Carnegie and John D Rockefeller, whose names still adorn upstanding civic institutions across the US. Cornelius Vanderbilt is at 10 and John Jacob Astor at 14.
The slot below the mysterious Mansa Musa is a whole family. This, of course, would be the Rothschild clan.
"The Rothschild family are the richest people on earth today with assets that total at least US$350 billion," the site claims. "Their net worth is difficult to peg because their holdings are so vast but without question they are the most powerful family in the world."
Top 10 most wealthy (US$)
1. Mansa Musa I $400b
(Ruler of Malian Empire, 1280-1331)
2. Rothschild Family$350b
(banking dynasty, 1740-today)
3. John D Rockefeller$340b
(industrialist, 1839-1937)
4. Andrew Carnegie $310b
(industrialist, 1835-1919)
5. Tsar Nicholas II of Russia $300b
(last Emperor of Russia, 1868-1918)
6. Osman Ali Khan, Asaf Jah VII $236b
(last ruler of Hyderabad, 1886-1967)
7. William the Conqueror $229.5b
(King of England, 1028-1087)
8. Muammar Gaddafi $200b
(former Libyan leader, 1942-2011)
9. Henry Ford $199b
(Ford Motor Company founder, 1863-1947)
10. Cornelius Vanderbilt $185b
(industrialist, 1794-1877)
- Independent