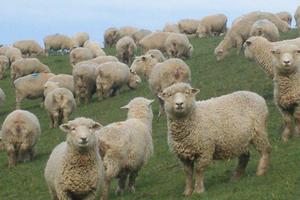 Federal Labor backbencher Kelvin Thomson has urged the Government to stop live animal exports.
He told 1000 protesters in Melbourne yesterday the Government should follow New Zealand and set up processing facilities and stop live exports.
On a national day of protest Melbourne and Sydney rallies each attracted about 1000 people as hundreds turned out in the other capitals.
"No ban, no vote, get animals off the boat," the crowd chanted at Victoria's Parliament House.
In Sydney banners were emblazoned with messages including "Come on Julia, don't be a chicken" and "Stop the animal holocaust".
National GetUp director Sam McLean told the crowd in Sydney's Martin Place the animal welfare movement was the most powerful grassroots movement in Australia.
Closest to home for the federal government was Mr Thomson's continuing urgent call for the banning of further livestock shipments to Bahrain or Pakistan until further notice.
The renewed calls for an end to the live animal export trade follow allegations that half of 21,000 Australian sheep offloaded in Pakistan last month - after being rejected by Bahrain - were clubbed, stabbed and buried alive.
Thomson told the Melbourne rally it was "absolutely unacceptable" that Bahrain and Pakistan ignored the conditions they agreed to for the export trade.
He said regulations must include the mandatory stunning of animals before slaughter, while live animal export trade is phased out and replaced with domestic processing.
He called for an independent animal welfare office and said it was clear regulations introduced by the Gillard Government did not work.
"We should establish the abattoirs and domestic processing facilities here in Australia. New Zealand has done it.
"It works perfectly well for them, we can do this too."
- AAP