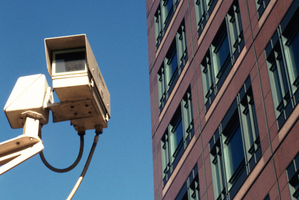 British police have been given the green light to use unmanned military-style drones.
But civil liberties groups have called for tighter regulation amid fears the skies could become littered with flying cameras.
Police minister Damian Green said the aircraft, which carry CCTV cameras, could be used in appropriate circumstances.
Senior police officers want to extend the use of unmanned aerial vehicles, which are seen as a cheaper alternative to manned helicopters.
Currently the only drones approved for use are small radio-controlled devices which can only go up to 400ft in the air and up to 1,600ft away from the on-ground pilot.
Military hardware companies are developing civilian versions of the remote-controlled drones which carry missiles in Afghanistan.
Speaking at Redhill Aerodrome in Surrey yesterday, Mr Green said: "Drones are like any other piece of kit where it's appropriate or proportionate to use them then we will look at using them."
But Emma Carr, deputy director of the campaign group Big Brother Watch, said: "We need clear rules that establish what drones can be used and why, before we see our skies littered with flying cameras."