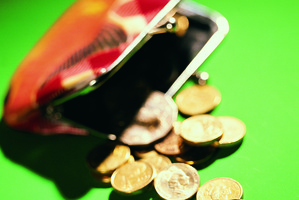 A "heartless" carer stole more than £4600 (NZ$9000) from the purses of frail and ill pensioners to fund a luxury trip to New Zealand.
British woman Donna Sams, 31, invented a Kiwi daughter to gain the sympathy of her elderly clients, London's Daily Mail reports.
Sams exploited the pensioners she cared for by repeatedly helping herself to their cash, telling them she was saving up money to visit her daughter.
Police who discovered the fraud said Sams used the stolen money for a luxury holiday in New Zealand, including a stopover in Sydney where she visited the Opera House.
Sams pleaded guilty in Carlisle Crown Court last week to 10 charges of theft.
The Daily Mail said an 86-year-old woman who suffered from memory loss, diminished eyesight and poor hearing would sit chatting to Sams, not realising her carer was systematically rifling her purse for bundles of cash.
Another victim lost £900 ($1700) to Sams whilst lying seriously ill and helpless awaiting the arrival of an ambulance.
Sams was caught when she took an elderly victim, who did not have the mental capacity to understand what she was doing, to the bank in a bid to withdraw thousands of pounds.
Detective Constable Carolyn Willacy described Sams as a "callous, heartless individual".
"When later interviewed by police and asked why she had chosen to steal from this particularly vulnerable patient, Sams said 'because it was easy'," Ms Willacy said.
Sams faces a Proceeds of Crime hearing, and police say they are trying to recover the stolen money.
- APNZ