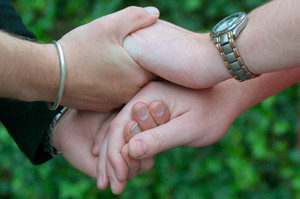 Same-sex marriage legislation could be passed by Tasmania's lower house by the end of the week, after the introduction of a bill co-sponsored by Labor and the Greens.
The Same-Sex Marriage Bill 2012, co-sponsored by Tasmanian Premier Lara Giddings and Greens leader Nick McKim, will be debated tomorrow as the state bids to become the first in Australia to allow gay weddings.
Giddings announced her decision to go it alone this month, but Tasmania has since been joined by South Australia, the ACT and the Northern Territory. All are eyeing the estimated A$100 million economic boost which could result from becoming the first destination for wedding tourism, but Giddings said she hoped Tasmania's move would be a temporary one.
"Ultimately, true equality will only come when the commonwealth's marriage act itself is amended to allow for same-sex marriage," she said.
The bill was produced in just over three weeks and builds on previous efforts by McKim, who has been pushing the issue in Parliament since 2005.
The bill will almost certainly pass the Legislative Assembly but faces hurdles in Tasmania's Upper House and the Legislative Council. Opposition Leader Will Hodgman, whose Liberal MPs will vote against the bill, questioned the Government's priorities and warned of High Court action.
- AAP