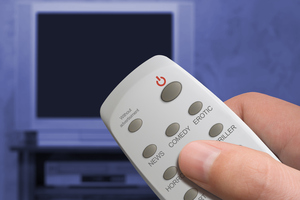 Australia's Country Liberal Party (CLP) has withdrawn an election advertisement that had a hidden message calling the Northern Territory's chief minister a "jerk-off".
The ad, screened on TV in the lead-up to the NT elections on Saturday, featured an eye-test chart and the words "innocent people waiting for care" underneath it.
A closer look at the chart reveals its letters spell out the words "Hendo is a jerk off get rid of him".
"Hendo" is the nickname of the NT Labor chief minister Paul Henderson.
A CLP spokesman confirmed on Tuesday that the advertisement was off the air but said it would be back in coming days without the eye chart.
"The chief minister and Labor should now make a similar commitment to end their scaremongering campaign which is based on lies and deception," the party said in a statement.
After initially threatening to go to the Federation of Australian Commercial Television Stations about the advertisement, ALP national secretary George Wright told AAP there was now no need.
"We were advised by our colleagues in the Northern Territory that it had been pulled and therefore the letter wasn't necessary," Mr Wright said.
"It was completely juvenile and ridiculous and abusive," he said.
There has been no explanation so far of how the message ended up in the advertisement just days out from the election.
The NT Electoral Commission was made aware of the advertisement but will not take action.
The Australian Communications and Media Authority, the broadcasting watchdog, said it had received no complaints about the advertisement.
-AAP