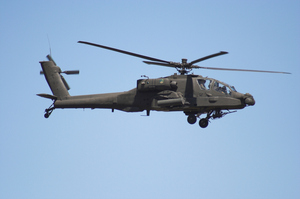 Australia has backed away from a proposed base on its west coast for a United States carrier strike group, including nuclear submarines and guided missile cruisers.
The proposal, in a list of options for strengthening the US counterbalance to China in the Pacific, also suggested basing more strike jets in Australia and increasing the new rotational deployment of a 2500-strong Marine task force in the Northern Territory.
But while affirming that no American bases would be established, Defence Minister Stephen Smith repeated Canberra's commitment to a more powerful US presence in the region and increased access to Australian naval, air force and army facilities.
Identifying the rise of China and India as key elements in a continuing strategic power shift, Smith told the Australian Strategic Policy Institute: "Substantially enhanced practical co-operation between Australia and the US is an essential part of Australia's contribution to regional peace and stability."
The proposal to build a carrier strike force base costing up to US$7 billion ($8.65 billion) at the naval base HMAS Stirling, near Perth, was one of four main options presented in a study by America's Centre for Strategic and International Studies for the congressional armed forces committee.
It was commissioned by the Department of Defence as part of the planning of President Barak Obama's new strategic "Asia pivot", which will swing the focus from Europe and insulate the Pacific from military cuts of US$487 billion over the next decade.
Smith said that while Australia and the US had discussed greater American access to Australian facilities, there were no plans to build new bases or significantly increase the Marine task force in the Northern Territory. The two nations had agreed to closer co-operation between their air forces, including increased rotations of US aircraft through northern Australia.
"Down the track, it is also proposed to examine the possibility of increased US naval access to Australia's Indian Ocean port, HMAS Stirling."
Smith said this would support Canberra's long-held strategic interests in maintaining and expanding US engagement in the region, and America's military "Asian pivot" was an extension of existing defence ties.
"Australia already hosts military exercises involving large numbers of US military personnel, but the US does not have permanent military bases on Australian territory and this will not change," he said. "The activities will take place in Australian facilities."
But in his speech to the institute, Smith said the US was needed in a region marked by the rise of China, the "under-appreciated" emergence of India as a major power, and Indonesia's potential shift.
"The Indo-Pacific will be home to three of the world's superpowers - the US, China and India - and to four of the world's largest militaries: the US, Russia, China, and North Korea."
He said Australia welcomed America's new Asia-Pacific focus: "A continued, indeed enhanced, US presence ... is essential to peace and stability in our region."