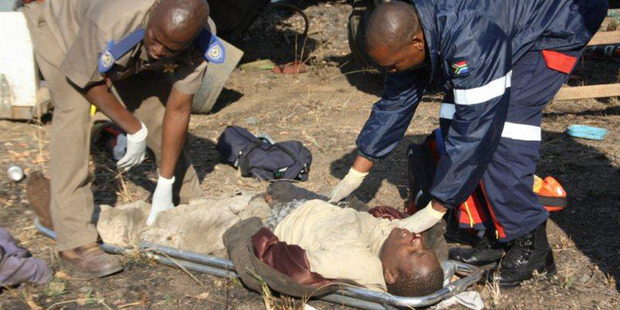 A train crashed into a truck in northeastern South Africa, killing 26 people, mostly farmworkers.
Paramedics said 26 people were injured in the crash. Nineteen people were declared dead at the scene, and the toll has continued to rise.
Police spokesman Leonard Hlathi said the truck driver had been arrested.
Safety officials visited the site and said safety measures were in place, and it appeared the driver had ignored the signs. The truck driver, who was at a level crossing, did not stop as the train was approaching, witnesses said. The vehicle, carrying 49 farmworkers, was dragged more than 100m.
"We heard the train hooting but the driver didn't stop. Then I heard a big boom," Christopher Lubusi, a survivor, told local broadcaster SABC from his hospital bed.
The workers were transported in a container-like space on the back of a flatbed truck, with no windows or view of the events around them.
The powerful trade union Cosatu issued a condemnation, with the group's general secretary, Zwelinzima Vavi, saying the workers were transported "as if a bag of potatoes, with no value".
The incident took place in Mpumalanga province, near the Kruger National Park game reserve.
- AAP